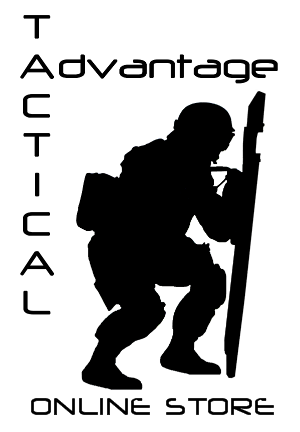 Terms & Conditions of Site Use and Product Purchase
Agreement Between User And Tactical Advantage
This web site is offered to you conditioned on your acceptance without modification of the terms, conditions, and notices contained herein. Your use of this web site constitutes your agreement to all such terms, conditions, and notices. This web site contains links to web sites, web pages and services operated by Tactical Advantage, and your use of any external site is also subject to the terms of use and other terms and guidelines, if any, contained within that site. In the event that any of the terms, conditions, and notices contained herein conflict with the terms of use or other terms and guidelines contained within any site linked to from Tactical Advantage, then the terms of use and other terms and guidelines for that other site shall control. You agree to click on the links to and familiarize yourself with the terms of use and other terms and guidelines found throughout this web site and abide by them if you choose to use this site, pages on it, or services to which they apply.


Privacy Policy
We collect no information about our users that is not supplied voluntarily through web site user registration, shopping cart orders or e-mail. Any information collected in this manner is not shared with any entity outside Tactical Advantage, Inc. with the exception of information sent to our vendors that may be necessary in processing your order or in the event we are prompted to cooperate with any U.S. law enforcement agency. We do not sell or reveal user information to anyone. We may at times collect anonymous tracking information to gauge usage patterns and the popularity of specific areas of the site. As with all other information, these data do not leave this site. These items gather no personal data and have no effect on site use or navigation. We do not conduct email advertising campaigns to our customers and we will not email or call you unless you have specifically requested us to do so or the contact is directly related to the processing of an order that has been placed through this web site.


Lawful Product Possession
Tactical Advantage, Inc. does not warrant that a person may legally purchase, possess, own or control specific items offered on this website according to federal, state or local laws. These items include, but are not limited to: body armor, night vision equipment, knives, machetes, paintball markers, batons, restraint devices, riot control equipment, crime scene processing equipment & supplies, certain weapon accessories, certain non-lethal & chemical spray devices, certain medical devices. A person placing an order on this website warrants that he or she is an adult (being at least 18 years of age or older) and that the item(s) being purchased are under no legal restrictions which would prohibit such person from ordering, owning, possessing or controlling these items under applicable federal, state or local law. Further, certain items cannot be sold to minors, convicted felons, those convicted of a misdemeanor crime of domestic assault or those chemically dependent.

Additionally, to help ensure the safety of those on the front lines we restrict sales of certain products to military and law enforcement personnel only, these products are clearly marked as such. Any person who purchases a product on this web site with the - MILITARY or LEO ID REQUIRED - designation will be required to furnish a valid copy (scanned or faxed) of their military or law enforcement credentials before your order can be processed and released for shipment.


Export Compliance
Since all of the items listed on this web site may require an export license, depending upon the specific item(s), value of the item(s), country of ultimate destination, end user and end use, Tactical Advantage, Inc. does not authorize any customer to export any of our products outside the United States or re-export from any APO/DPO/FPO location. As a matter of company policy Tactical Advantage, Inc. does not, directly or indirectly, offer any of our products for export, with the exception of products that do not require a license being shipped to U.S. personnel stationed at APO/DPO/FPO locations. Refer to the "Export Restrictions to APO/DPO/FPO Locations" section below for additional details.

By purchasing any item(s) on this web site the Buyer certifies that:
(I) the Buyer is a U.S. Person as defined by ITAR § 120.15, meaning the Buyer is a "national of the United States", as defined by 8 U.S.C. § 1101(a)(22), or is a protected individual as defined by 8 U.S.C. § 1324b(a)(3), or is a "corporation, business association, partnership, society, trust, or any other entity, organization or group that is incorporated to do business in the U.S., or is a governmental (federal, state, or local) entity",
(II) the Buyer does not intend export, transfer, sell, or furnish (see ITAR § 120.17) the item to any foreign person, whether abroad or in the U.S., including any Foreign Embassy in the U.S. (a foreign person under the ITAR § 120.16 means "any natural person who is not a protected individual as defined by 8 U.S.C. 1324b(a)(3). It also means any foreign corporation, business association, partnership, trust, society or any other entity or group that is not incorporated or organized to do business in the United States, as well as international organizations, foreign governments and any agency or subdivision of foreign governments (e.g diplomatic missions).

Export control laws are complex and it is the buyer's responsibility to familiarize themselves with any applicable U.S. export laws and regulations. Any summaries of such laws and regulations provided by Tactical Advantage, Inc. herein are not comprehensive and are not to be taken as legal advice or counseling.


Export Restrictions to APO/DPO/FPO Locations
While we proudly support the Members of the U.S. Military deployed around the world and believe that it is our unique privilege to service their needs, we must fully comply with the United States Export Control Laws and Regulations. Under these Laws and Regulations we are obligated to treat any shipment to an APO/DPO/FPO that is physically located outside of the United States as an Export, regardless of your military service status, rank, etc. This means that all Export Restrictions will apply. Any item listed on this web site that falls under an EAR or ITAR export control is clearly marked as - EXPORT RESTRICTED - and not eligible for APO/DPO/FPO shipment. Please note, that we will not be able to ship you any products which are included on the Commerce Control List or United States Munitions List (USML) in accordance with the International Traffic in Arms Regulations (ITAR), Title 22, Code of Federal Regulations Part 120-130. We regret any inconvenience such restrictions may cause you.


Return Policy
Returns for exchange or credit are accepted within 10 days after order receipt. The buyer is responsible for all return shipping charges and any additional shipping charges for the re-shipment of exchanged item(s). All returns must be in new, unused condition with original packaging and tags attached. No returns on medical supplies or body armor. All sales on closeout, special order and drop ship products are final. All of the products we carry are new, current production goods and are therefore covered by the manufacturer's respective warranties. In the event of a defective product, we will facilitate the replacement of defective merchandise with the manufacturer on your behalf. We are very knowledgeable regarding the gear we offer, if you have any questions please contact us prior to placing your order. Additionally, if you have questions regarding your gear after you've received it please contact us as well. You must contact us for a return authorization prior to shipping any product(s) back to us. All returns may incur a 10% restocking fee. Unauthorized returns will incur a 20% restocking fee.


Liability Disclaimer
The information, and/or software, and/or products, and/or services included on this web site may include inaccuracies or typographical errors. Changes are periodically added to the information herein. Tactical Advantage and/or its respective contributors and editors may make improvements and/or changes in this web site at any time. Advice received via this web site should not be relied upon for personal, medical, legal or financial decisions and you should consult an appropriate professional for specific advice tailored to your situation.

Tactical Advantage and/or its respective editors and contributors make no representations about the suitability, reliability, timeliness, and accuracy of the information, software, products, services and related graphics contained on this web site for any purpose. All such information, software, products, services and related graphics are provided "as is" without warranty of any kind. Tactical Advantage and/or its respective editors and contributors hereby disclaim all warranties and conditions with regard to this information, software, products, services and related graphics, including all implied warranties and conditions of merchantability, fitness for a particular purpose, title and non-infringement.

In no event shall Tactical Advantage and/or its editors and contributors be liable for any direct, indirect, punitive, incidental, special, consequential damages or any damages whatsoever including, without limitation, damages for loss of use, data or profits, arising out of or in any way connected with the use or performance of this web site, with the delay or inability to use this web site, the provision of or failure to provide services, or for any information, software, products, services and related graphics obtained through this web site, or otherwise arising out of the use of this web site, whether based on contract, tort, strict liability or otherwise, even if Tactical Advantage or any of its editors and contributors have been advised of the possibility of damages. Because some states/jurisdictions do not allow the exclusion or limitation of liability for consequential or incidental damages, the above limitation may not apply to you. If you are dissatisfied with any portion of this web site, or with any of these terms of use, your sole and exclusive remedy is to discontinue using this web site.


Personal And Non-Commercial Site Use Limitation
This web site is for your personal and non-commercial use. You may not modify, copy, distribute, transmit, display, perform, reproduce, publish, license, create derivative works from, transfer, or sell any information, software, products or services obtained from this web site without prior written consent from the site owner.


Links To Third Party Sites
This web site may contain links to web sites operated by parties other than Tactical Advantage. Such links are provided for your convenience only. Tactical Advantage does not control such web sites, and is not responsible for their contents. Tactical Advantage's inclusion of links to such web sites does not imply any endorsement of the material on such web sites or any association with their operators.


No Unlawful Or Prohibited Site Use
As a condition of your use of this web site, you warrant to Tactical Advantage that you will not use this web site for any purpose that is unlawful or prohibited by these terms, conditions, and notices.


Site Access Restriction
Tactical Advantage reserves the right to deny in its sole discretion any user access to this web site or any portion thereof without notice.


Modification Of These Terms And Conditions
Tactical Advantage reserves the right to change the terms, conditions, and notices under which this web site is offered without prior notification to the users thereof.


Copyright And Trademark Notices
All contents of this web site are copyright © 2000 - 2023 Tactical Advantage and/or its contributors and/or editors. All rights reserved. Other product and organizational names mentioned herein may be the trademarks of their respective owners.


Service Contact
Please contact us with questions or problems with this web site.